We have teamed up with G's Concessions & Becky's Kitchen to make fastnachts this year. It's the real deal, made with mashed potatoes and lard.
ALL PROCEEDS WILL COME TO THE FIRE COMPANY. Thank you Cory, Lisa & Becky!
Please select one of the days below for pickup: (the order form will open after you select a day to pick up)
keep in mind that Tuesday is fastnacht day – it will surely sell out first.

Saturday, February 13
Sunday, February 14
Monday, February 15
Tuesday, February 16* Fastnacht Day
Wednesday, February 17
Would you like to participate in our fundraiser but you DON'T want the fastnachts? Please click here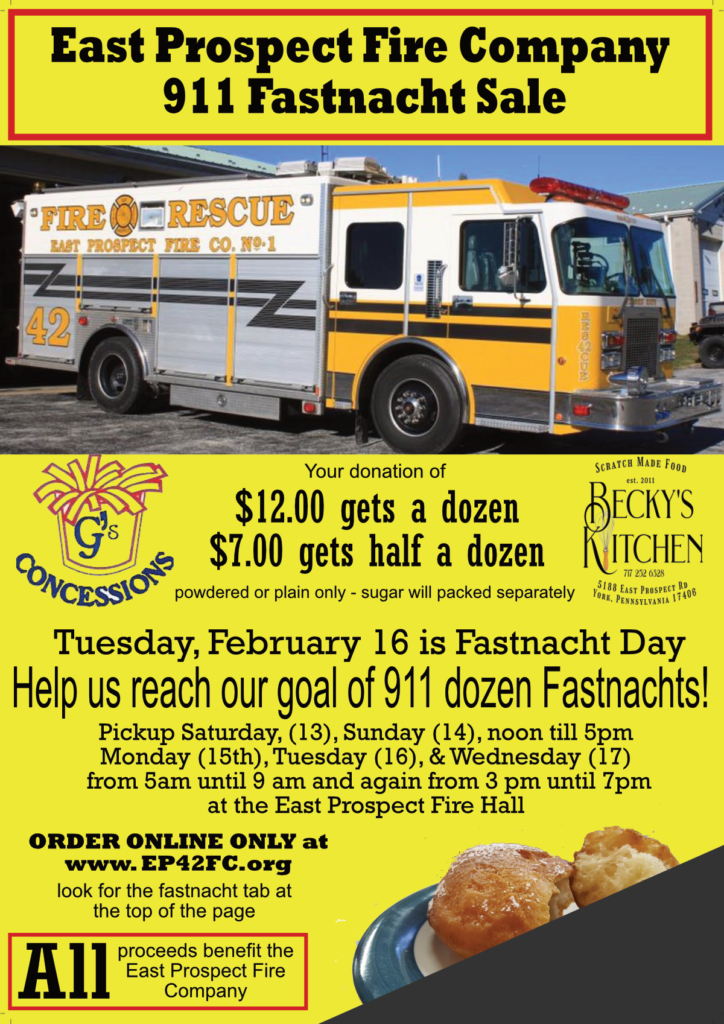 A donation of $12.00 will get you a dozen freshly made fastnachts.
A $7.00 donation will get you half a dozen.
We are making a limited amount each day – please choose the day you would like to pickup.
Fastnachts freeze wonderfully.